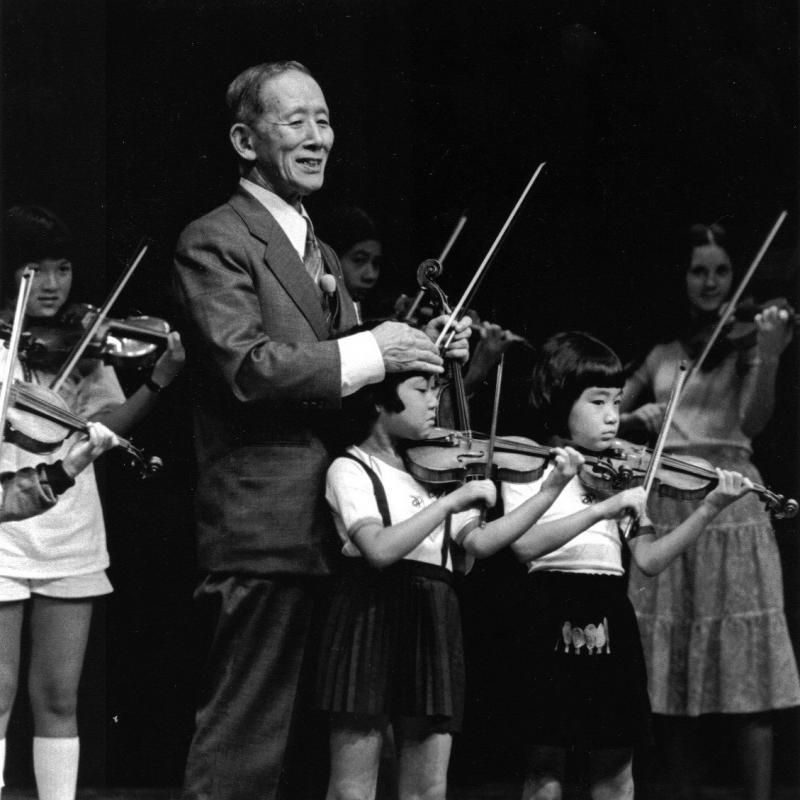 "Where love is deep, much can be accomplished."---Dr. Shinichi Suzuki, musician, philosopher and founder of the Suzuki method of music education.
Angel Mountain Strings in San Francisco offers lessons in both classical violin and informal fiddling for students ages 4 to 18. Dr. Suzuki's vision was to make the world a better place by cultivating love and empathy through music. Like Dr. Suzuki, I believe that all students can learn to play a musical instrument the same way they learn to speak their native language-- by imitation and repetition. 
Through mastering works from the classical violin and American fiddling repertoires, your child will gain a solid musical foundation and the technical skill to pursue a professional career or play purely for pleasure. Playing a musical instrument can be a great source of joy, achievement, and self-expression. It can provide both community and friendship while promoting discipline, effort and patience. Angel Mountain Strings  is committed to providing a nurturing environment where your child can discover their unique sound and develop a life-long love of music. 
--Elise Engelberg
Fun Fact: The name Engelberg means angel mountain in German.